As preschool, we understand the important role that parents play in their child's development. While parenting can be a challenging journey, it can also be one of the most rewarding experiences. With that in mind, we would like to share some parenting tips that may help you nurture your child's growth and development.
Create a loving and nurturing environment Children thrive in an environment where they feel safe, loved, and supported. As a parent, it is important to create an atmosphere that is positive, encouraging, and nurturing. Make time to listen to your child, show affection, and express your love and appreciation for them. This helps to build a strong emotional connection between you and your child, and it lays the foundation for healthy relationships in the future.

Be consistent Children thrive on routine and consistency. As much as possible, try to establish a predictable daily routine for your child, with consistent meal times, bedtimes, and nap times. This helps to provide a sense of security and stability for your child, and it also helps to promote healthy sleep patterns.

Encourage independence While it is important to provide guidance and support, it is also important to encourage your child's independence. Allow your child to make age-appropriate decisions, such as choosing their own clothes or deciding what to play with. This helps to build your child's confidence and self-esteem, and it also fosters a sense of responsibility and independence.

Model positive behavior Children learn by watching and imitating the behavior of the adults around them. As a parent, it is important to model positive behavior, such as being kind, respectful, and patient. This helps to teach your child important life skills, such as empathy, communication, and problem-solving.

Provide opportunities for play and exploration Play is essential for children's development. It helps them to learn and explore the world around them, and it also helps to develop their creativity, imagination, and social skills. As a parent, it is important to provide your child with opportunities for play and exploration, both indoors and outdoors.

Practice positive discipline Discipline is an important part of parenting, but it is important to use positive discipline strategies that focus on teaching and guiding rather than punishment. This includes setting clear and consistent boundaries, using positive reinforcement, and redirecting your child's behavior when necessary.

Stay connected with your child's school and teachers As your child grows and develops, their education becomes increasingly important. It is important to stay connected with your child's school and teachers and to be involved in their education as much as possible. Attend parent-teacher conferences, volunteer at school events, and stay informed about your child's progress.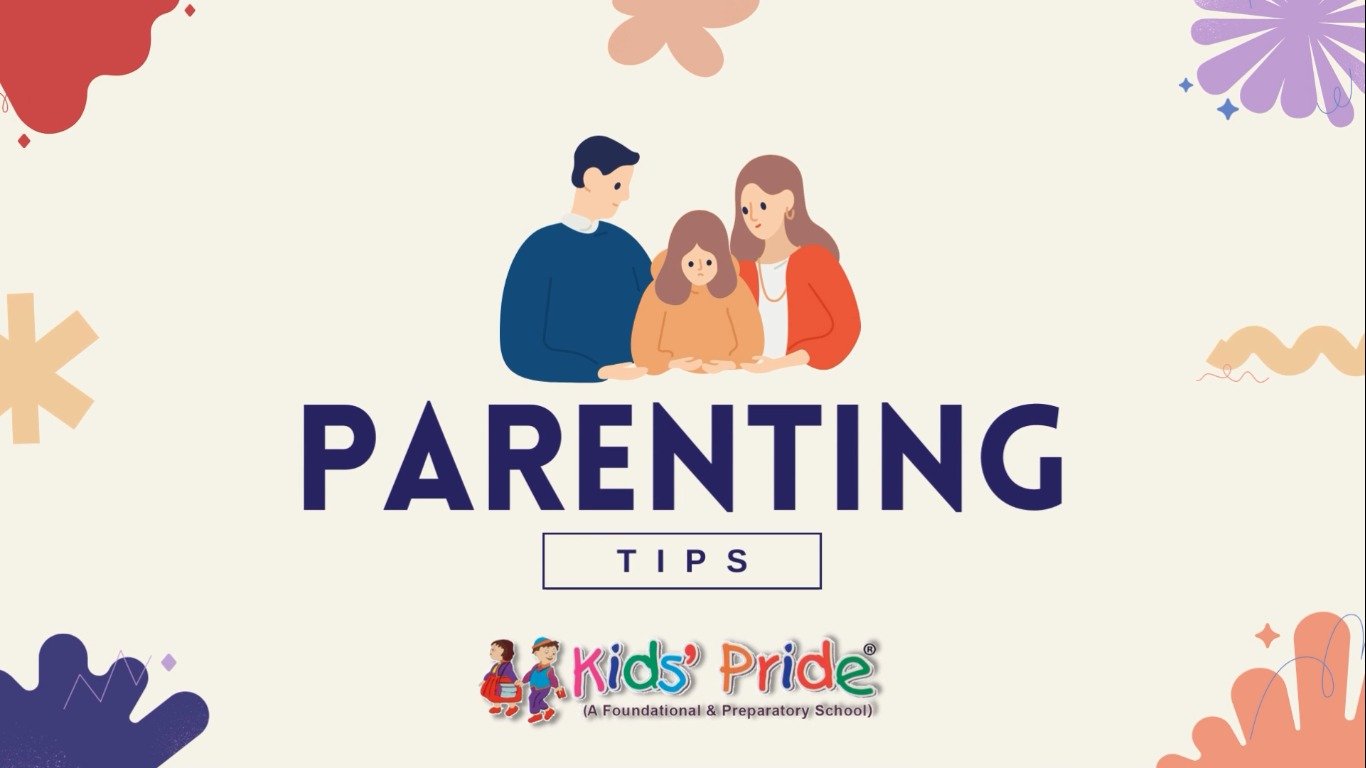 By following these parenting tips, you can help to create a nurturing and supportive environment that promotes your child's growth and development. As a preschool, we are here to support you on this journey, and we look forward to working with you to help your child reach their full potential.
What are 5 positive parenting tips?


Give your child lots of nurturing physical attention. …
Offer a variety of activities for them to do. …
Set clear limits on your child's behavior. …
Don't feed into their emotional outbursts. …
Have realistic expectations. …
Do and don'ts of parenting?
To help parents cultivate confidence in a child from a young age, we've amassed 8 do's and don'ts from our childcare professionals.
Do Start Teaching Responsibility Early. …
Don't Be a Micromanager. …
Do Encourage Independence. …
Don't Overpraise. …
Do Praise Perseverance. …
Don't Be Too Strict. …
Do Focus on Communication Skills.
What parenting style is best?


Why experts agree authoritative parenting is the most effective style. Studies have found that authoritative parents are more likely to raise confident kids who achieve academic success, have better social skills and are more capable at problem-solving.

What is the strictest form of parenting?
Authoritarian parenting is an extremely strict parenting style. It places high expectations on children with little responsiveness. As an authoritarian parent, you focus more on obedience, discipline, control rather than nurturing your child.09-Mar-2021