Best Kindergarten School In Jaipur
Join Our Journey of Discovery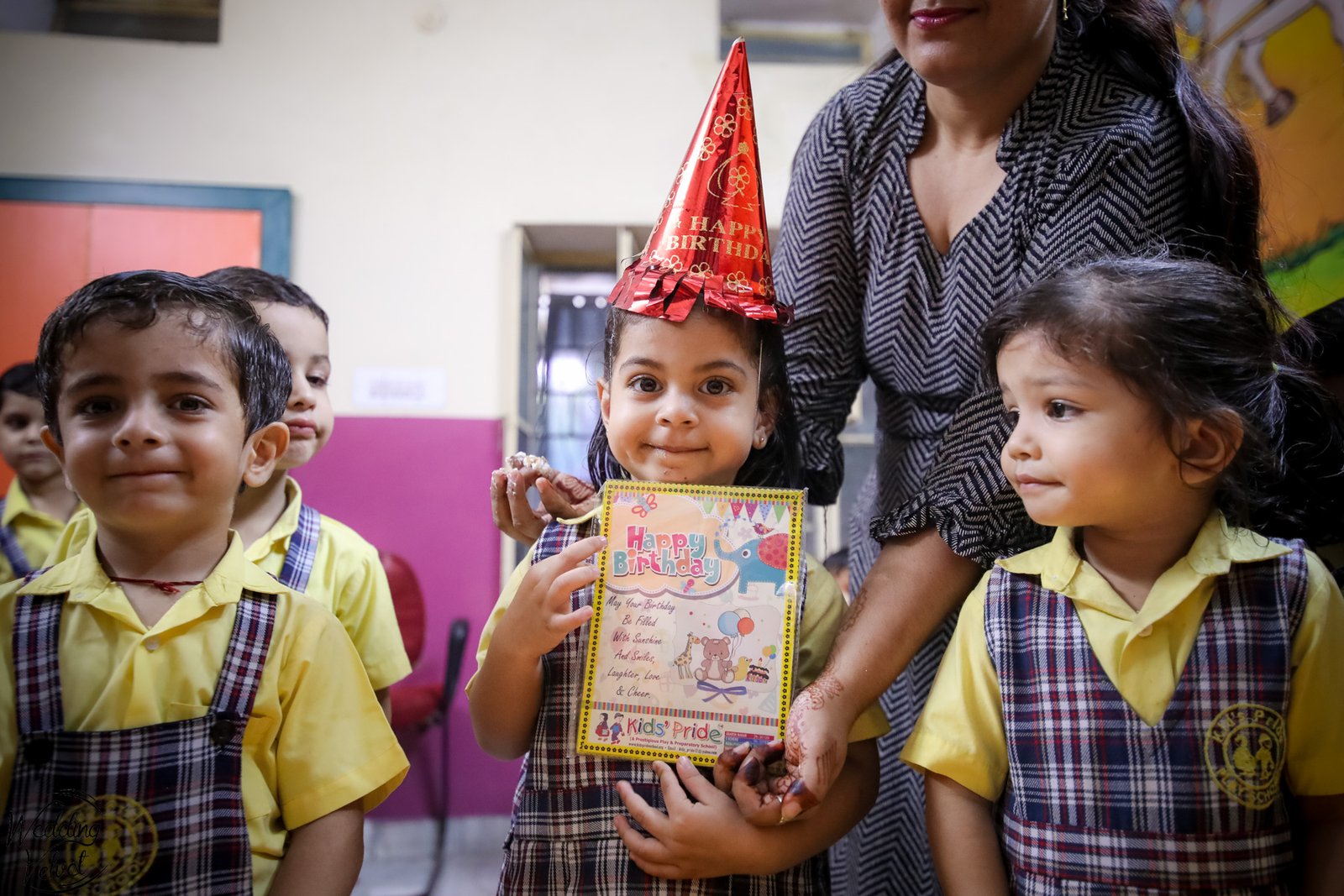 Our KG Program empowers students towards more focused learning while getting them ready for what's next. The fun engaging curriculum allows children to explore and discover their interests while learning academic essentials, empowering them with basic math and language skills.
The KG curriculum is Hands-on learning, which allows children to learn by actively engaging in a task. This type of experiential learning encourages children to develop independence, confidence, and initiative.
CURRICULUM
Child Development Program Details
Our curriculum is designed to help your child gain self-confidence and self-esteem. It enhances children's social, language, emotional and physical skills which also encourages children to develop with the staff's help by extending their learning.
Learning
Skills That Children Will Learn
Social Skills
Self-Help Skills
Cognitive Skills
Communication
Gross Motor Skills
Fine Motor Skills
what parents say
Testimonials About Kids' Pride
As every mother would, I was looking for a school that I could rely on. Trusting your child in someone else's hands isn't easy, however, Kids Pride proved that I can be calm about my kid's wellbeing and education. Thank you so much!
Your center is great! Every parent should know that they can rely on your professional help with kids and that here they can learn a lot about education, parenting, learning, and teaching. this means a lot in today's world. Thanks for everything!
Thank you for the wonderful programs that our kids get to enjoy and participate in! I loved how everything is organized and can tell for sure that my kids are in great caring hands of professional teachers. I appreciate what you do for us!